This month I'm joining a fantastic group of photographers in a great "blog circle" they have going. A blog circle is exactly what it sounds like... You get to read and enjoy pictures and follow the links around the world! To follow the circle to the next post, check out Ana over in Barcelona to see what happiness looks like through her eyes!
As the theme is "Happiness Through My Eyes", I'm going with PIZZA this month.
But not just any pizza, mind you. It's grilled pizza all the way!
As a devoted lover of food, the idea of a "favorite food" causes my blood pressure to rise. I mean, I can't just PICK a favorite like that! But I can rest easy saying pizza is my favorite food... because I could make it every night of the week and it would be different every time! Problem solved.
I have been grilling our pizza for a few years now. I was introduced to the concept because I was getting really into making my own bread at the time.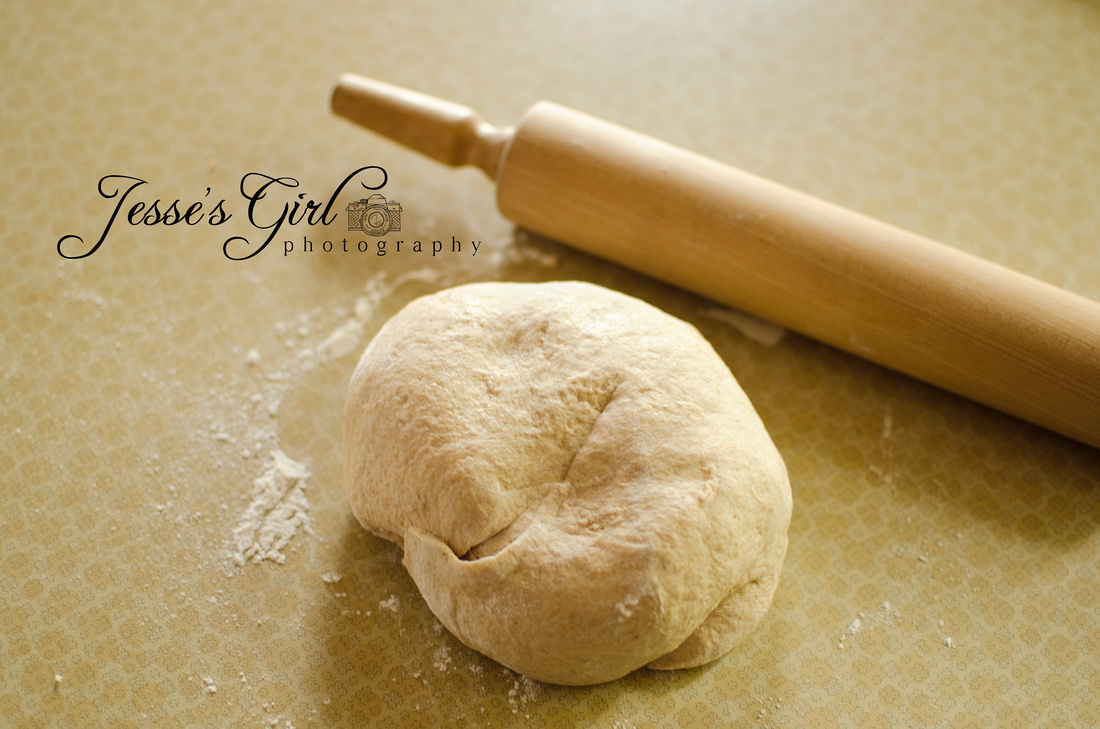 There's something about the process of making my own dough that really connects me to my food. I'm in a homemade sourdough phase lately... and not to brag, but I caught the yeast in my own living room about two years ago. Hippie-nerd-alert.
If you're curious about the actual process of grilling pizza, you can check out this tutorial here on my personal blog.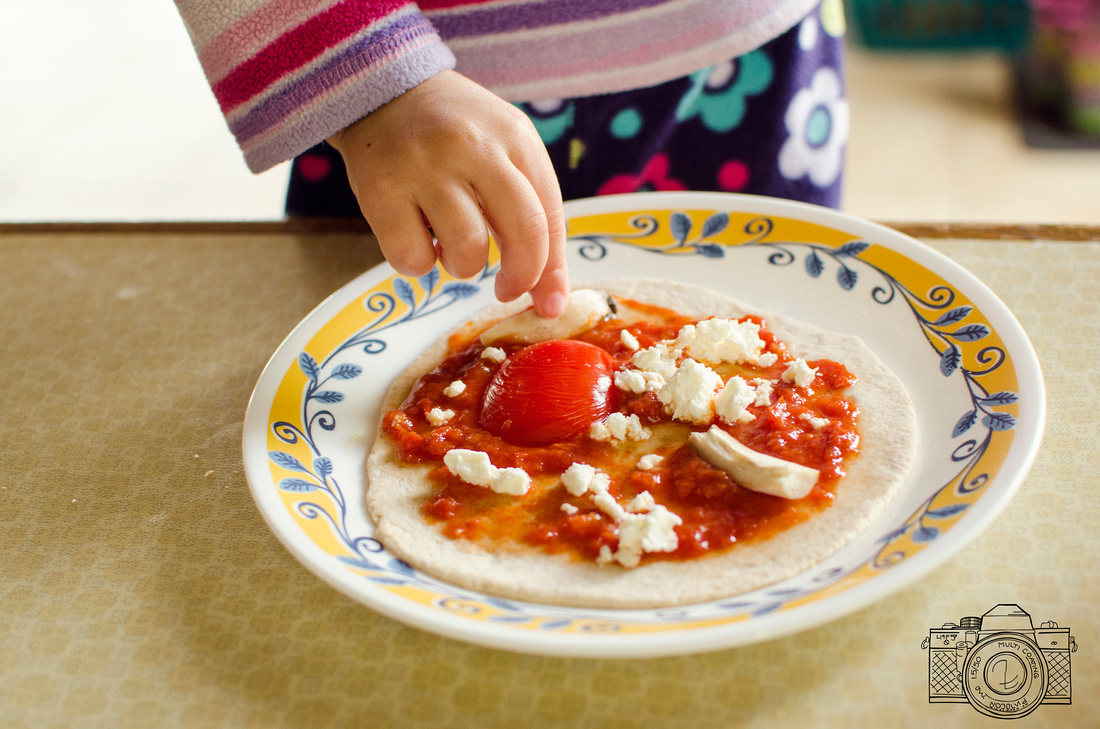 This summer, I've discovered the magic of making personal pizzas. This allows everyone to choose their own toppings! My girls love to "decorate" their pizzas with the cheese and veggies.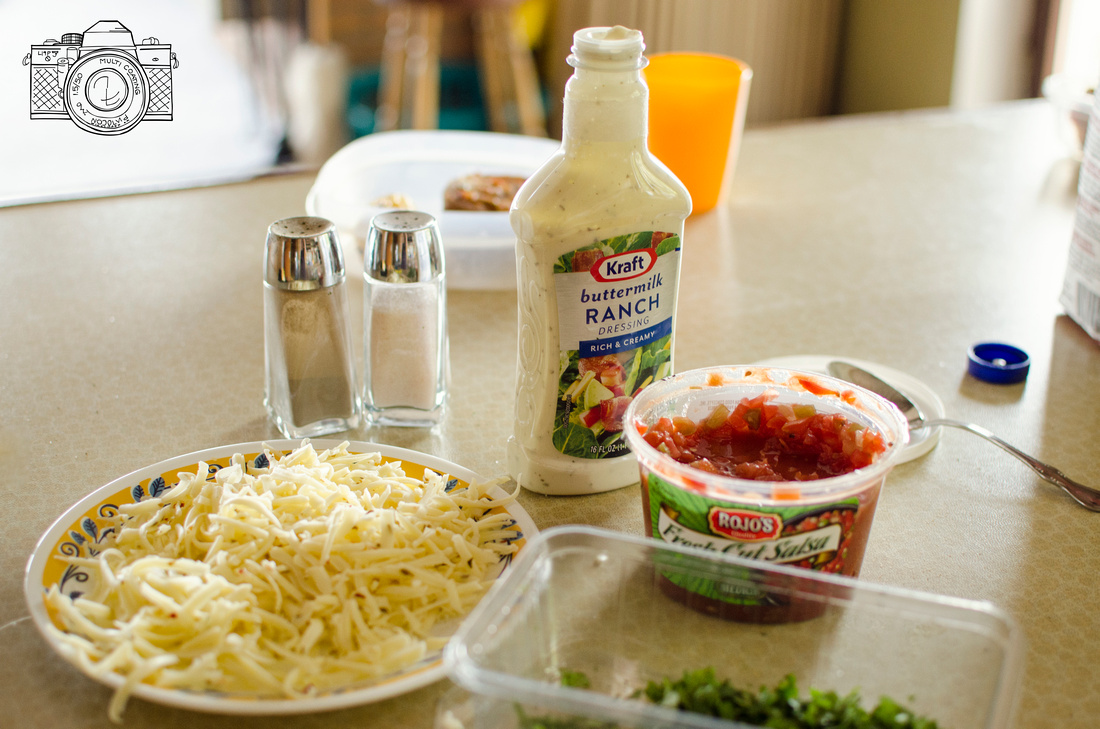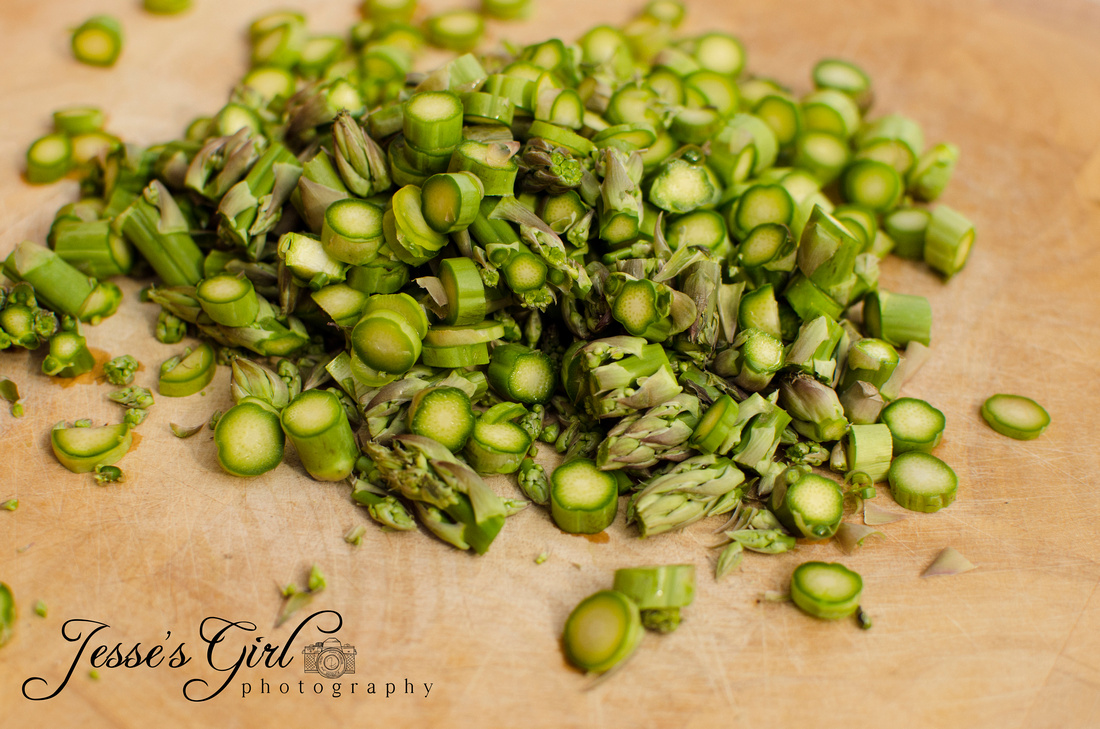 One reason that grilled pizza makes me so happy is the combination of fresh ingredients! I love bright colors. And I love that the pizza I choose to make is only limited by the creativity in my brain and the ingredients in my fridge/pantry. Of course, we love the simple marinara sauce with pepperoni and cheese. Or an assortment of delicious veggies. But sometimes I like to do something fun.
Here are some favorite "specialty" pizzas:
- Jalapeño Popper Pizza: cream cheese, red onions, jalapeños, bacon, and pepper-jack cheese
- Pesto Pizza: pesto, sun-dried tomatoes, mushrooms, black olives, and feta cheese
- Buffalo Chicken Pizza: blue cheese dressing, spicy chicken, red onions, mozzarella cheese
- Spicy Chicken Ranch Pizza: ranch dressing, salsa, cilantro, grilled chicken, and pepper-jack cheese
- Sweet and Savory Blue Cheese Pizza: crumbled blue cheese, bacon, onions, candied pecans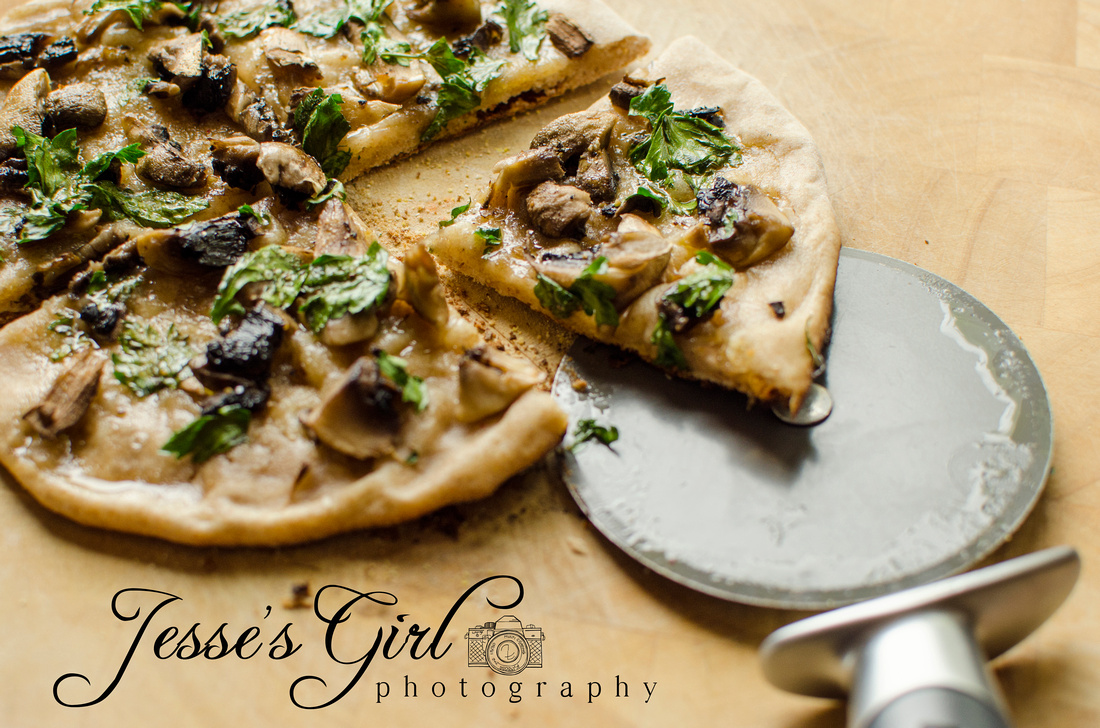 Sometimes I'm craving grilled pizza and I have dough but no sauce. So we improvise with more of a flatbread approach. This one was mushroom, olive oil, salt and pepper, and fresh parsley from the garden.
Another reason grilled pizza makes me happy is that I get to cook outdoors in the sunshine. Bonus happy points if there's a cold beer nearby with my name on it. Bonus BONUS happy points if my girls are playing nicely together that day... so the background music as I cook are the giggles and chitter-chatter of my two beautiful Monkeys.
I've grilled pizza for parties, too. It's a great meal to cook for a crowd because who doesn't love pizza??? (and what hostess doesn't love the minimal dishes to wash???) I just have friends bring a variety of toppings and we fire up the grill and top our own pizzas. It's always a lovely evening together.
And in the interest of full disclosure... sometimes... sometimes pizza night is a flop...
...well that sucks. Sour cream, asparagus, beef and bacon, cheddar cheese... half of it on the bottom of my grill. *smacks forehead* See, I have a weakness for super thin, crunchy crust.
Don't be like me. There's such a thing as too much of a good thing. And sometimes if you try to make your crust too thin, well. You see what happens ;o) My girls complained that night, "Mommy, what happened to the pizza?" as I slopped what I could salvage onto their plates. It still tasted good!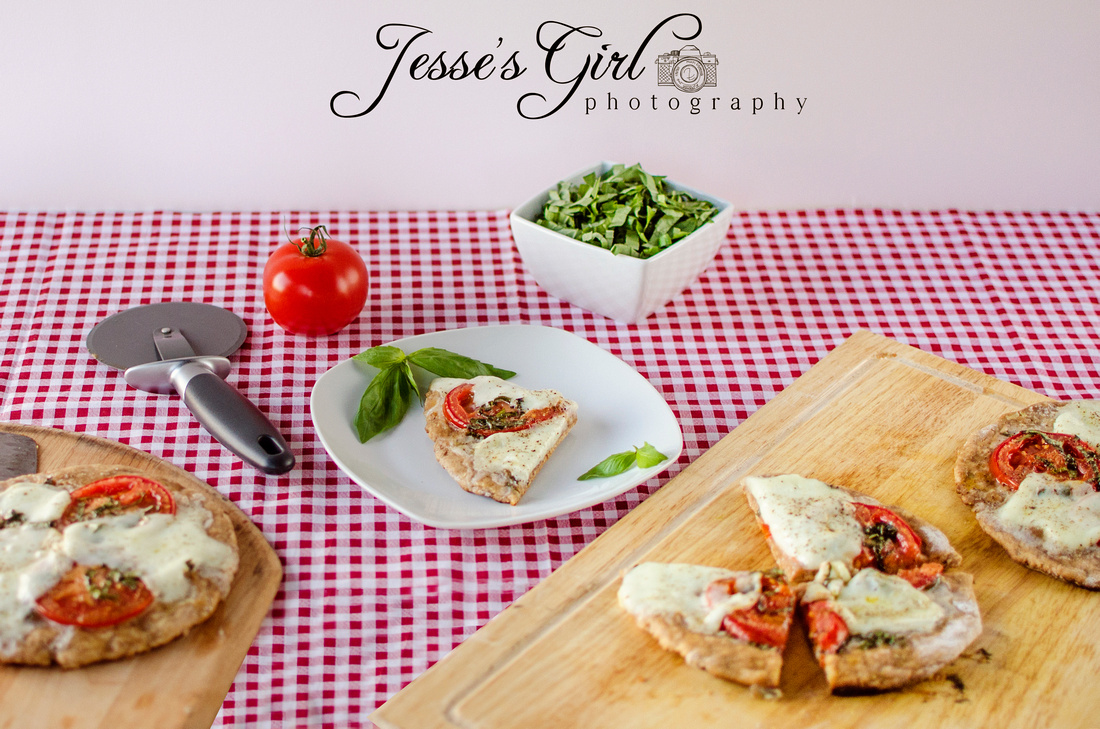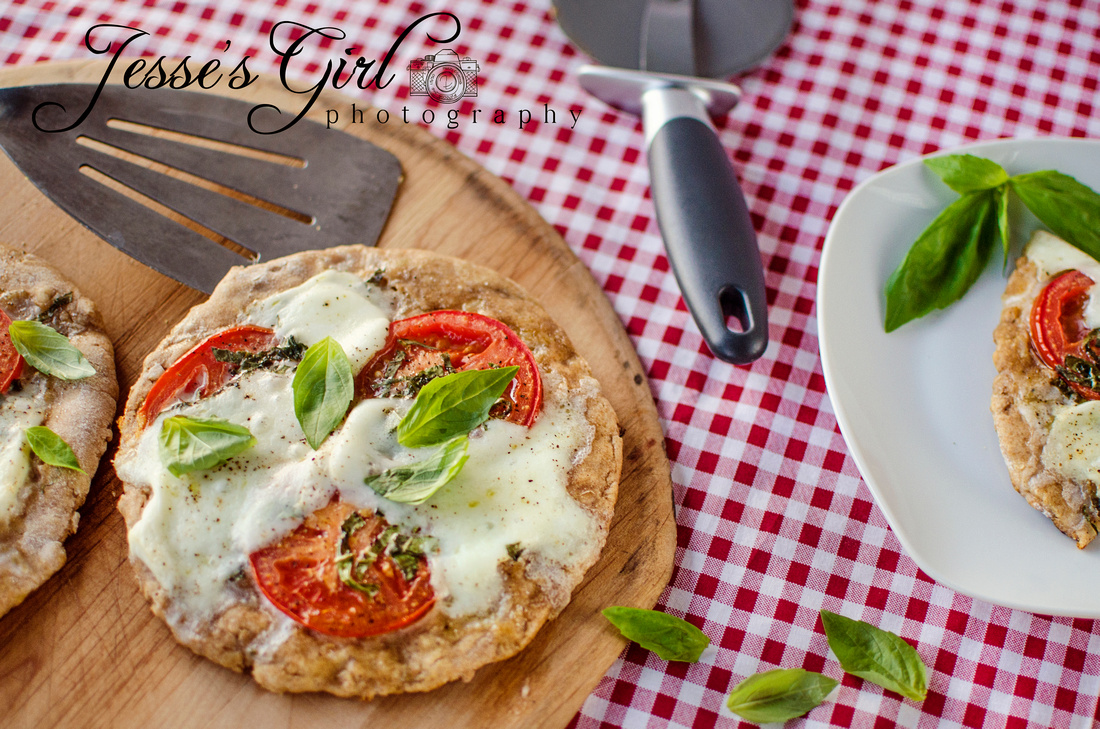 And that, my friends, is my "ode to pizza" blog post! To celebrate this happiness through my eyes, I indulged in my first ever stylized pizza photo shoot. You know you love food photography when you find yourself playing with your food instead of eating it.
I hope my post has made your tummy growl for some delicious pizza! Follow the next leg of the circle over at Ana's blog and see what happiness means in her neck of the woods!