When Kirsten and I went on our "last hurrah girls-only Colmar adventure" (more on that soon) I surprised her with a trip to Monkey Mountain.
That's right, Monkey Mountain!

I had heard about and researched Monkey Mountain before, but hadn't been because it's a bit of a hike (roughly two hours from the KMC area) but since we were "in the neighborhood" anyways, it was basically on the way!
I can't believe I kept it a secret, I'm usually terrible at that.

But it helped that I was driving and I entered the address into my GPS. She had no clue!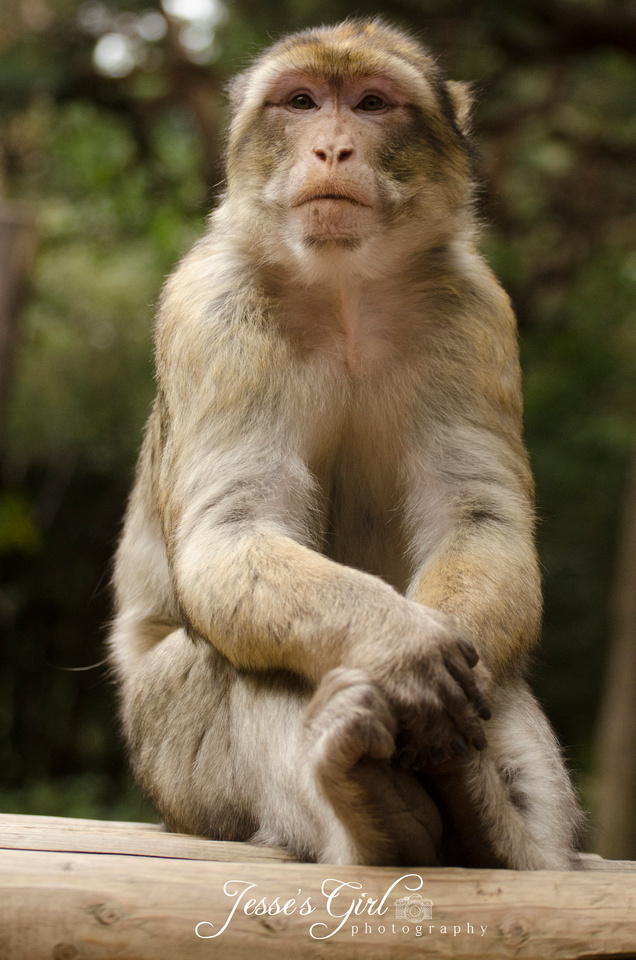 So I knew that a whole park full of monkeys would be pretty sweet.

But I didn't know HOW SWEET! I mean, come on! So much cuteness!
They give you a handful of popcorn and just let you go say hi... you aren't supposed to touch them other than letting them take the popcorn from your hand. It was kind of hard to resist the urge.

But I didn't want to get beaten up by a macaque.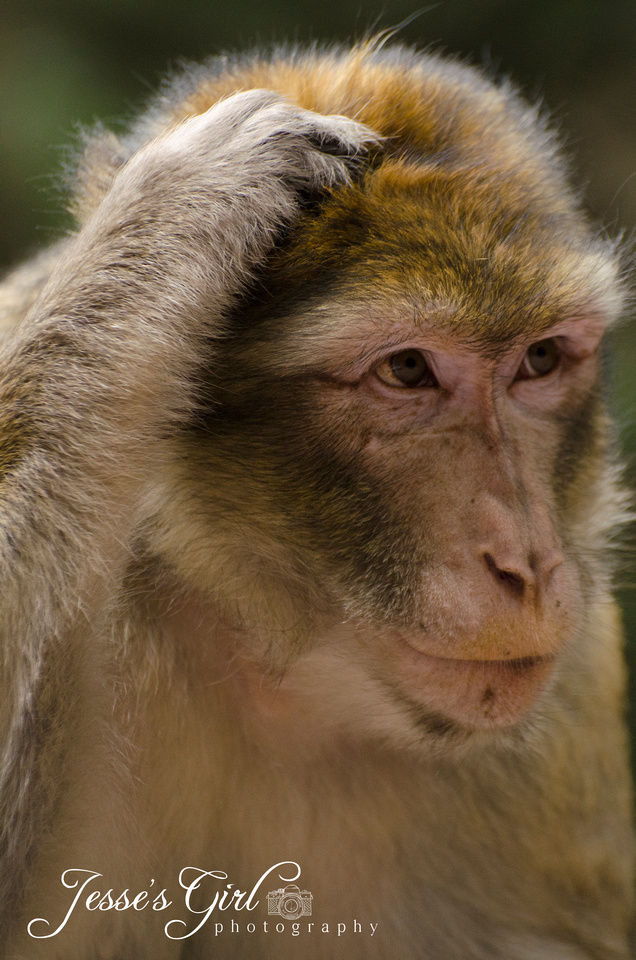 Here's the website link if you want to plan a trip. They also have a short video so you get a feel for the park. And there's lots more information about the conservation message of the park.

It's only 9 euros for adults, 5 for kids. (I can't wait to see the looks of bliss on Double Trouble's face when we take them!)

Be careful to check the opening times for when you plan to go. Or call ahead. Since the tour is so short, I highly recommend combining Monkey Mountain with Colmar or with a trip to the Black Forest.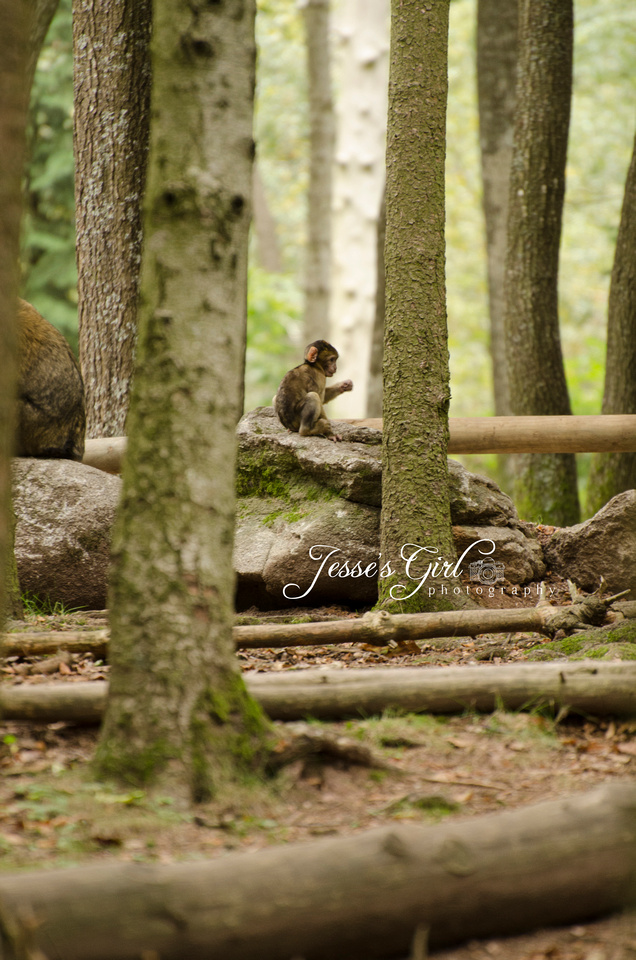 It takes a little over an hour to walk through the park (more if you're taking pictures every five seconds) and we thoroughly enjoyed ourselves.

When you're done, I highly recommend sitting in the beautiful outdoor dining area for a cup of coffee and a baguette sandwich or chocolate tart! (so very French!)

So if you need more monkey business in your life, look no further than Monkey Mountain!

- - - - - - - - - - -

If you found this post helpful or enjoyed the pictures, please pin it!